Stage Five
Lasting
Crockett & Jones uses the term 'Lasting' to refer to 'pulling the upper over the last' thereby giving shape to the shoes. The last is a shoemaker's foundation, and can be thought of as their most closely guarded secret. With heritage paving the way for the exceptional last development, Crockett & Jones are continually developing new lasts.
In The Making
A short video of the Lasting Department shows; Fred on toe lasting (now a resident trainer), Nick on side lasting and Paul on Goodyear-welting.
Taking Shape
The lasting process is where the shoe begins to take shape. The upper of the shoe is tacked to the back of the last to ensure the back height is correct. It is then pulled over at the toe by the lasting machine, before being side lasted by hand. It is vital for the Toe Laster to ensure that the shoe upper is fitted accurately to the last.
Conducting A Machine
A toe lasting machine can only be described as a typical shoe making contraption! 'Toe Lasters' could be thought of as a Conductor, orchestrating a host of levers, gauges and sensors whilst remaining wholly focussed on the shoes in hand. Making sure every half pair is correctly lasted is easier said than done when lasting some 20-30 different styles each week.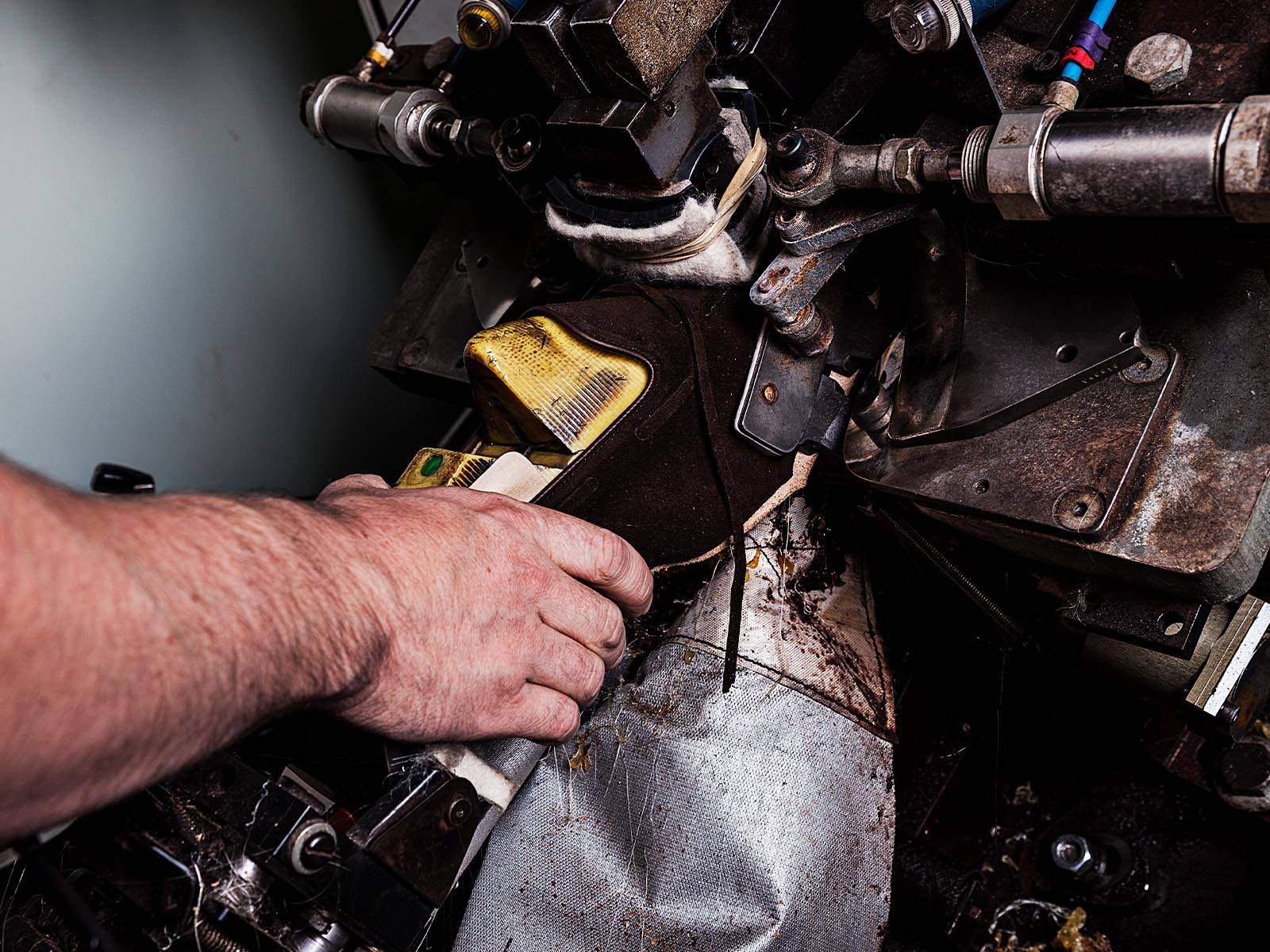 FUNDAMENTALS OF A LAST
Crockett & Jones has a host of world renowned lasts, some of which we are able to showcase and discuss for the first time in our Last Guide. Dates of origin, insightful descriptions and related lasts are all features.