Although driving currently consists of short essential trips to supermarkets, pharmacies or to support your local independent businesses; fortunately our selection of Driving Shoes also doubles up as an ideal 'working from home' shoe. These soft, unstructured and ultra-comfortable moccasin type loafers will continue to partner you for this years summer fun once you are free to spread your wings, especially with the warm weather we have been gifted here in the UK this year thus far.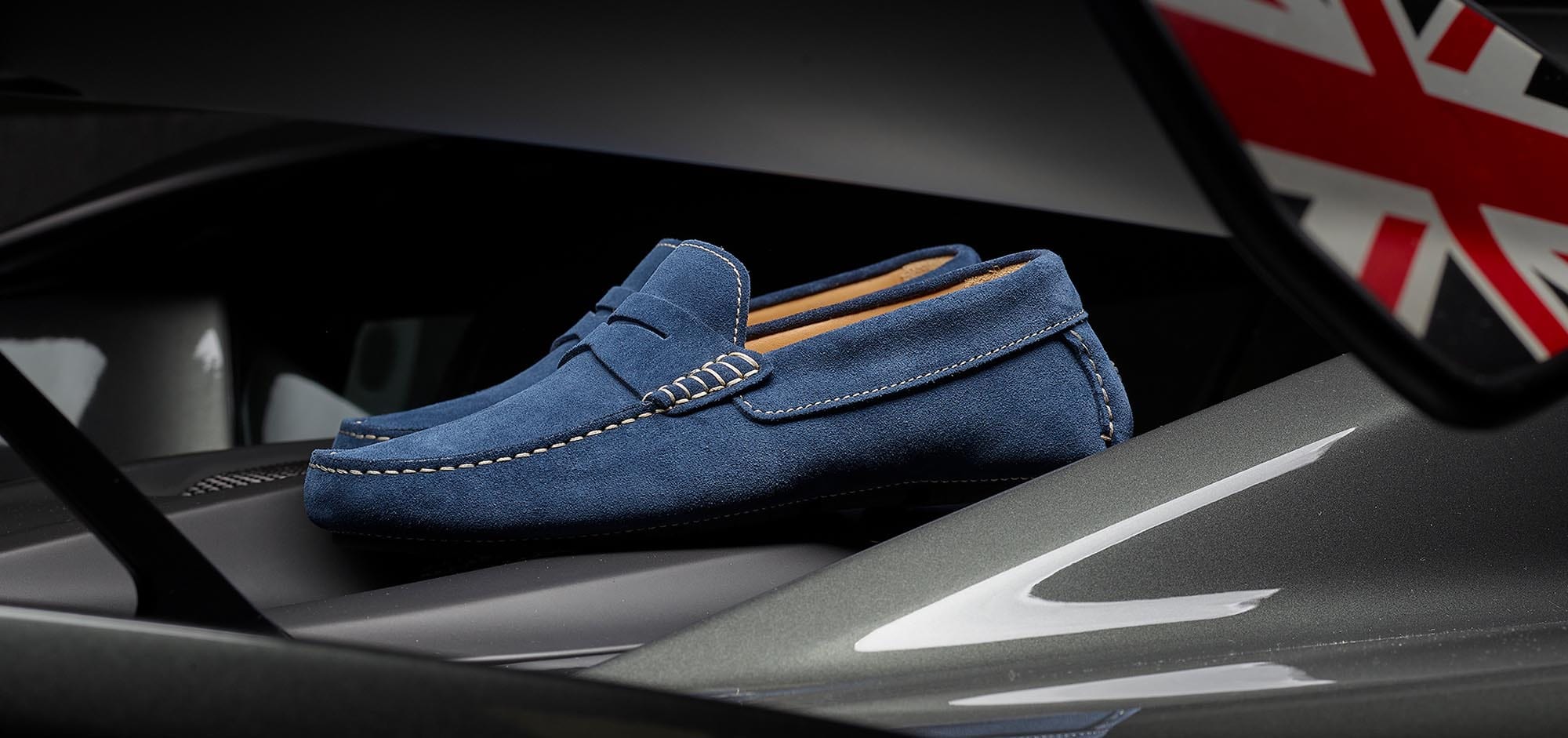 Not into Driving Shoes? Here's something a little different…
Our velvet Albert Slippers, AKA 'The House Shoe' are an obvious choice for this lockdown period and to continue to wear whilst spending time at home in the future. An Albert is a whole cut, where the vamp extends up the instep to form a "tongue". They sport a leather sole with extravagant quilted linings, typically wine or blue in colour. Whether you prefer a plain velvet or embroidered style, our slippers are not to be overlooked...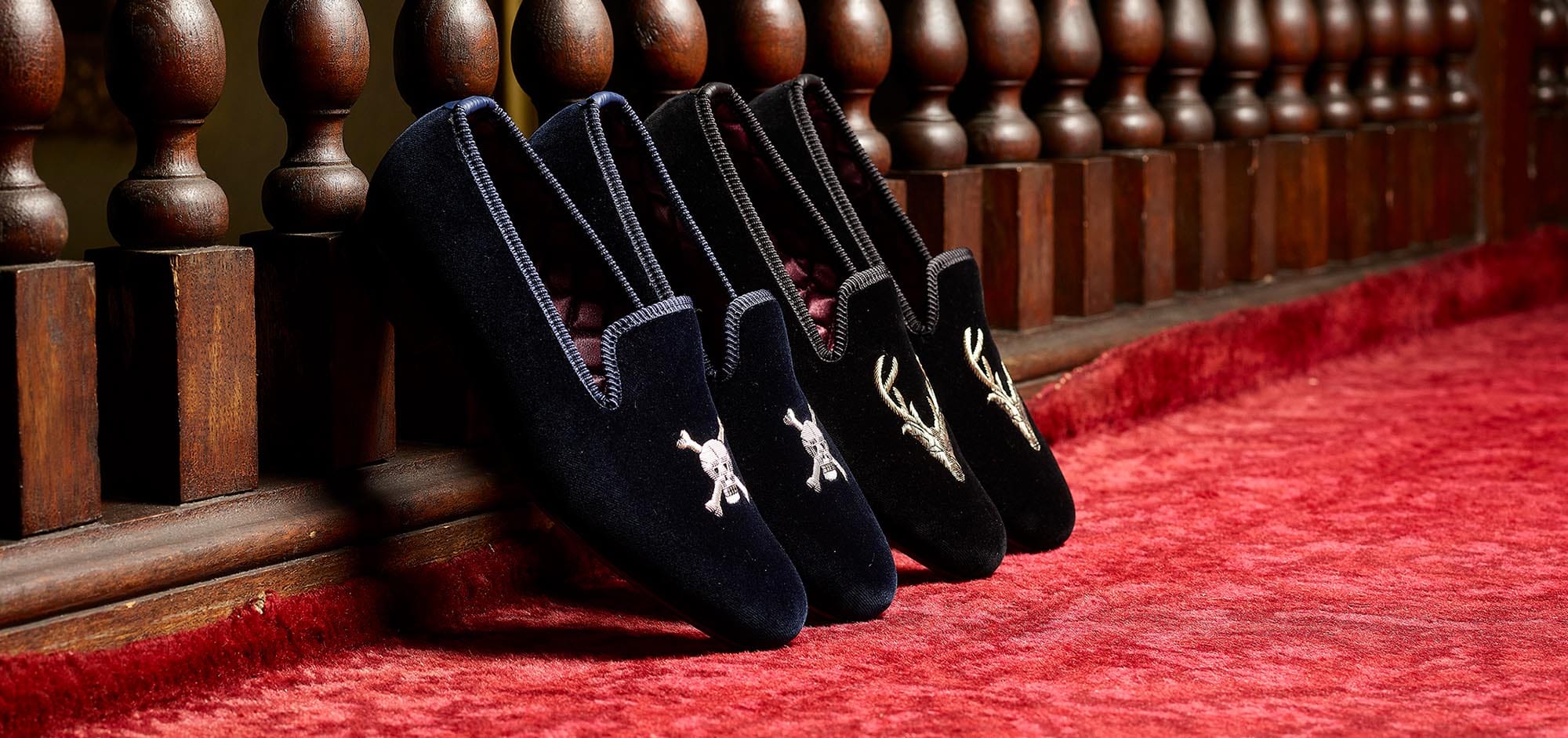 Oh, and don't forget that a special order service is also available, giving you the option to create a slipper that is totally unique to your own personal taste. Whether that be noteworthy humour, a parody or an emblem with heartfelt meaning, our hand embroidery offers plenty of flexibility with endless possibilities. For more Information head to our Special Order Slipper section.