As the popularity of boots continues to soar, we've based our selection on a mixture of Crockett & Jones best-sellers, a boot tried and tested by the Turner Twins and another fit for Bond… Here are our five favourites available from Crockett & Jones today.
Islay in Dark Brown Scotch Grain
A boot that has earnt its right to sit at the top of our list, Islay rose to fame with its inclusion in SKYFALL in 2012, worn by 007 himself. If it's good enough for James Bond to walk through the highlands of Scotland, then it's definitely good enough for us mere mortals during the winter months. A full brogue Derby Boot with wing tip design and bold punch detailing, Islay is available in Dark Brown Scotch Grain. Lasted on the 365 last, Islay offers a broad round toe with generous fitting, perfect for that extra pair of socks!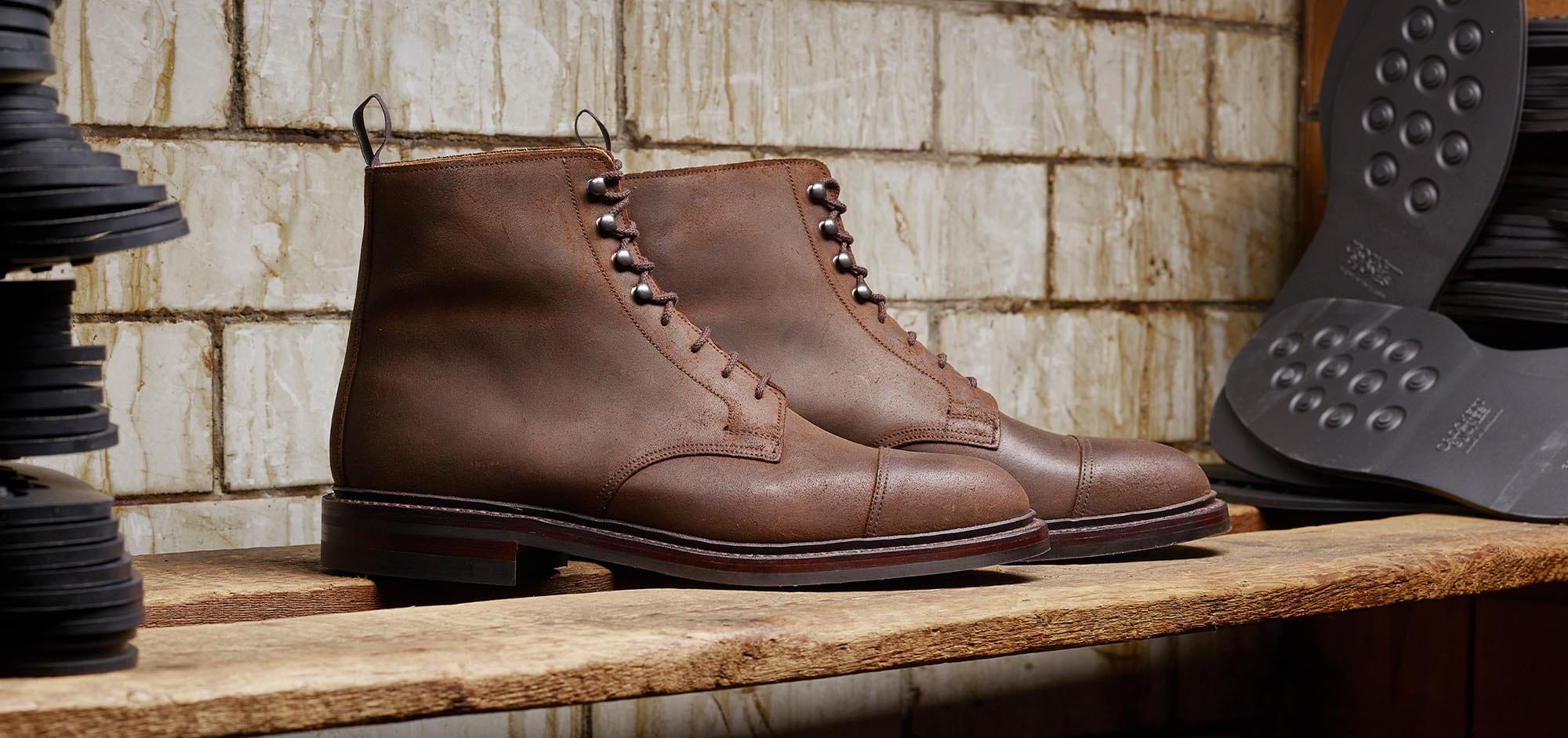 Coniston in Dark Brown Rough-Out Suede
The most iconic Derby boot in the collection, and firm favourite within our #madetobeworn campaign, Coniston in Dark Brown Rough-Out Suede is next up on our top 5. With Dainite rubber soles and a storm welt, combined with our Rough-Out Suede, this colourway of Coniston is perfect for winter walking and remarkably easy to clean!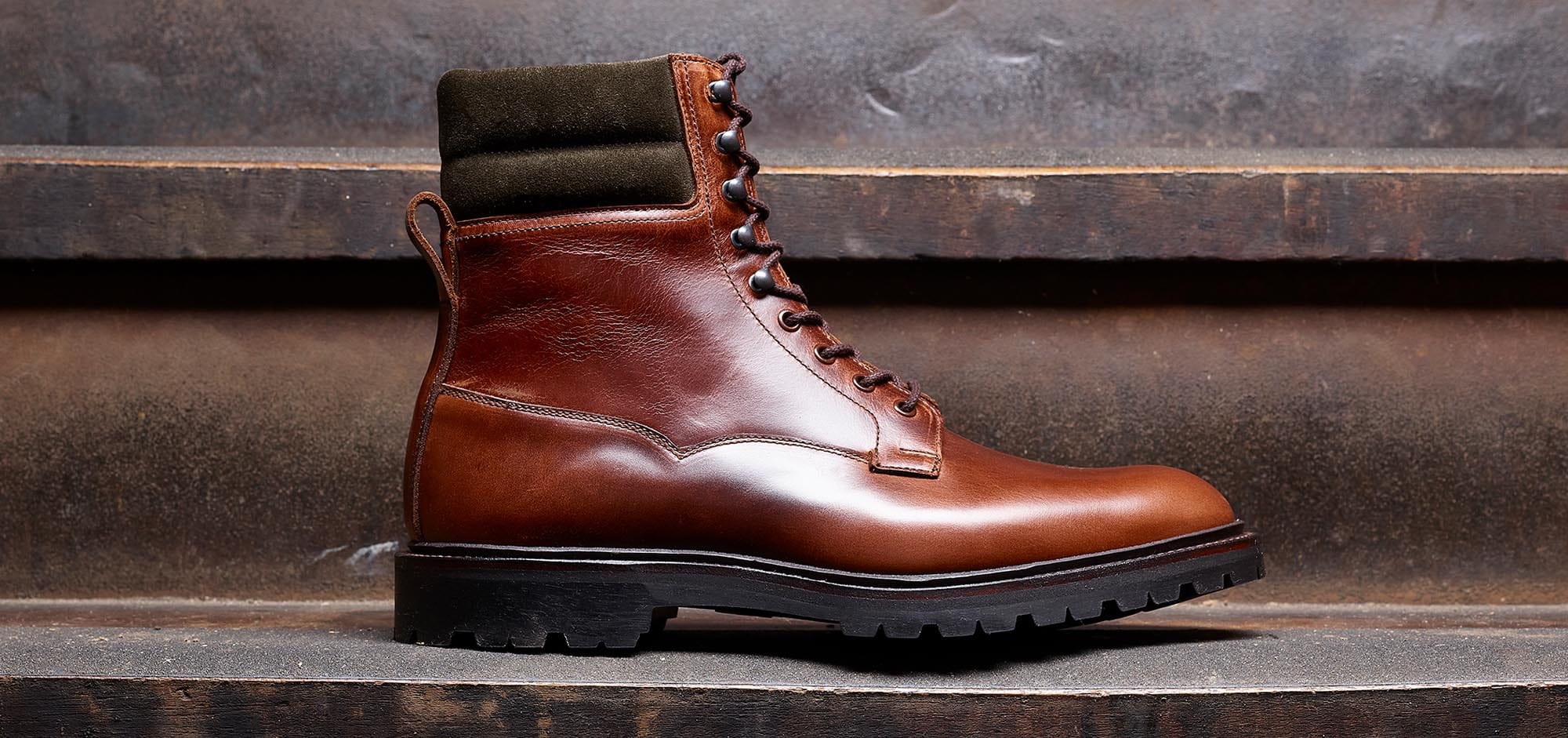 Ross in Chocolate Hurricane Hide & Earth Green Suede Collar
The newest style on our list, but absolutely deserving of its place. Ross in Chocolate Hurricane Hide & Earth Green Suede Collar was a step in the right direction for our more casual boot offering. Introduced into our collection in Autumn Winter 2019, Ross is a plain front Derby Boot featuring a padded suede collar for contrast and comfort. With a heavy round toe and stylishly chunky look, thanks to Last 378's characteristics, Ross also sports a Vibram Cleated Rubber sole with a storm welt for added protection from the elements.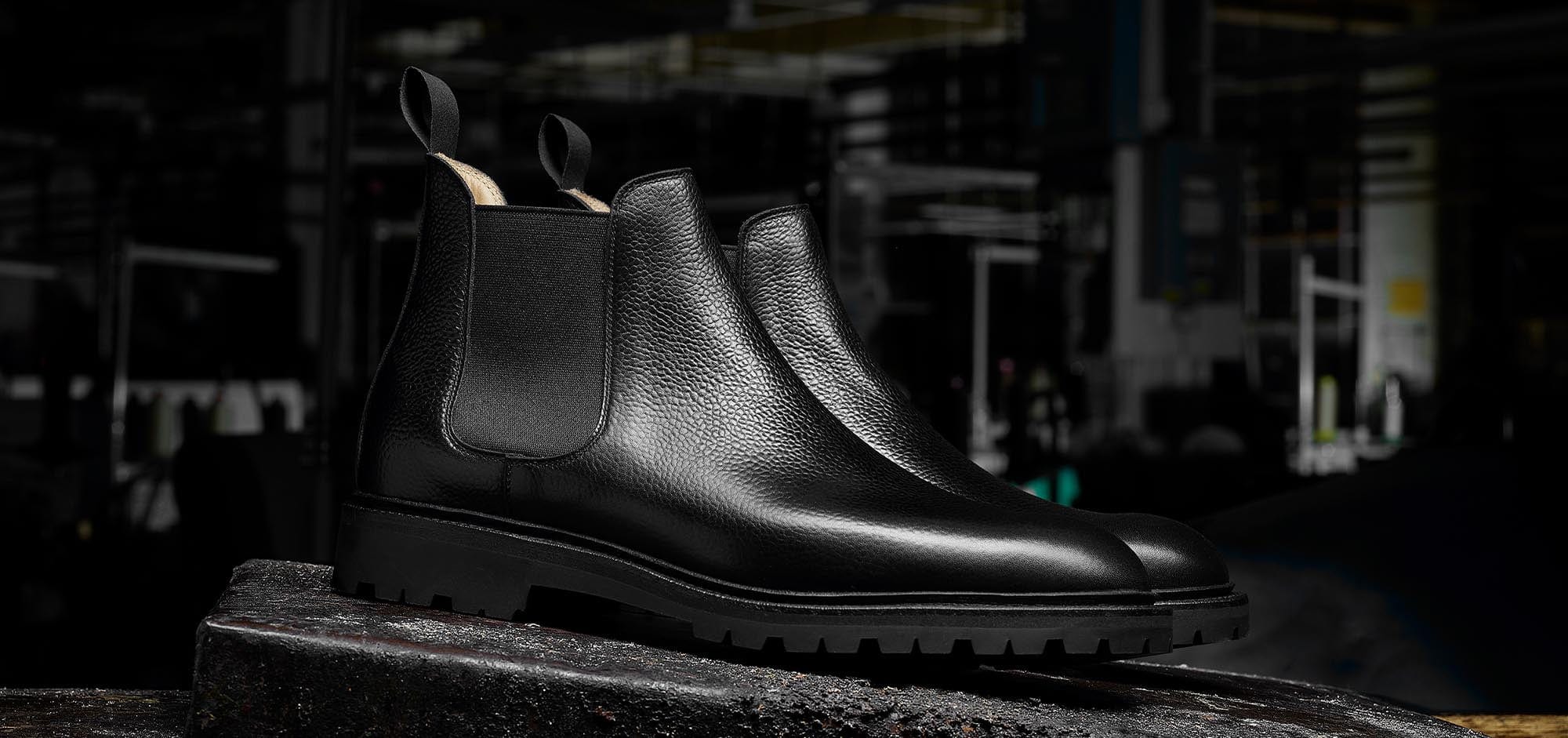 Chelsea 11 in Black Scotch Grain
Another chunky more fashion forward choice is our Chelsea 11 boot. A hearty version of our iconic Chelsea 5. Made using the finest Black Scotch Grain with an oversized Vibram Cleated Rubber sole and a storm welt once again! Chelsea 11 is a style from our original 'Black Editions' collection, an audacious collection of English footwear, influenced by Japanese style. Now also part of our wholesale stock collection, Chelsea 11 is here to stay!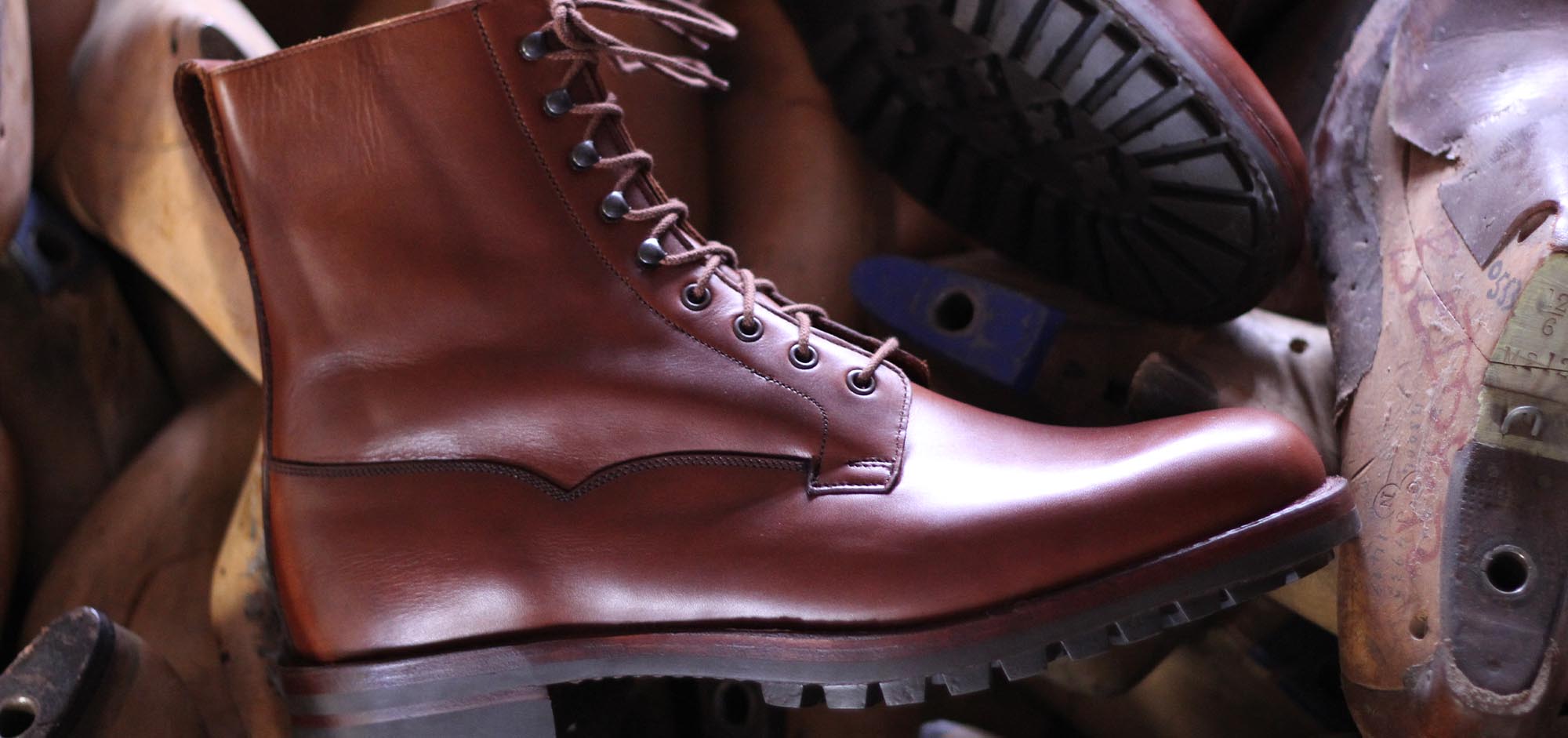 Snowdon in Oak Wax Hide
Our final style for our Top 5 Winter Boots is Snowdon, a plain front Derby Boot made using the water-resistant Veldtschoen construction. Featuring waterproof oak wax hide uppers, bellows tongues and heavy-duty Commando rubber soles. Produced on last 228, a last developed in 1954 to be used for country walking shoes and boots, Snowdon offers a medium round toe and a generous toe depth. Tested by The Turner twins for their 'Question Greenland' expedition, this style is more than comfortable with the winter weather conditions.