Every man needs a few of pairs of Penny Loafers in his wardrobe. At Crockett & Jones, this quandary boils down to a toss of a coin; are you a Sydney man or a Boston man? The former is longer and sleeker, and the latter is a true classic.
Lasted on the 314, Boston is timeless even by the standards of a staple Penny loafer. The 314 was first produced in 1993, but it updates a classic mid-century shape with high side-walls and elegant rounded toes. It conjures images of 1950s preppy style icons and Hollywood film stars from the '60s, and we make it in a material to suit every man.
It's a given that penny loafers are easy to dress up or down, and our customers demonstrate the Boston's versatility just so. It's one of the only loafers that we make in Dark Brown Country Grain Calf and rugged country calf. It lends itself to a shoe that is at home with everything from washed jeans to pressed flannel trousers. It also works a treat with fun socks.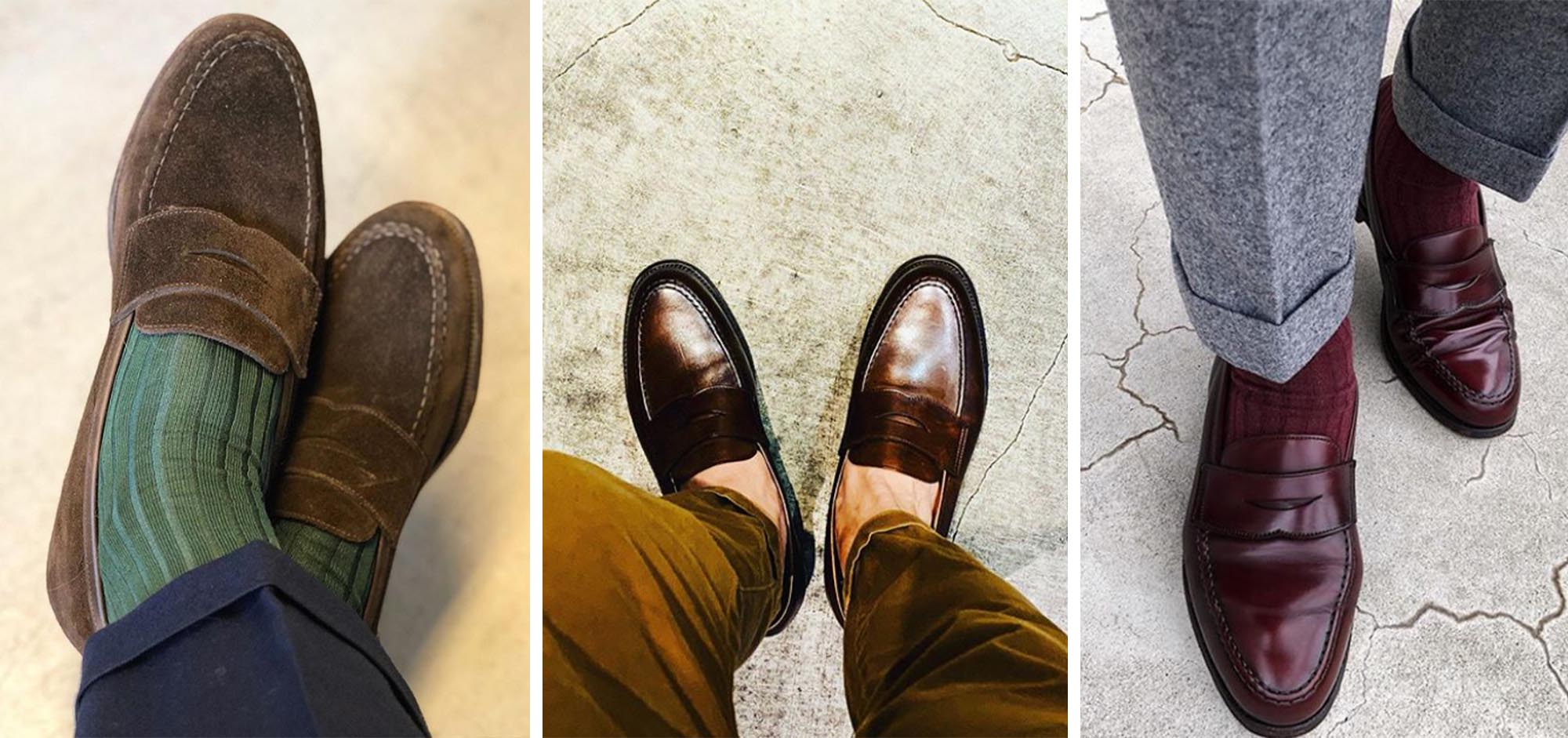 Our good friend Olof Nielsen (@olof1982) shows off this precise look; pairing his Country Grain Bostons with charcoal woollen Birdseye trousers and bright crimson socks for a welcome pop of colour. @koccnori lifts his Bostons with some fun socks too, with a plaid pattern that bridges the gap between dark brown leather and navy cotton chinos perfectly. It's worth keeping in mind these Bostons are set on our rubber City Soles too, which are both lightweight, hard-wearing and handy if you get caught in an autumn shower.
The Boston is also available in Dark Brown Suede on single leather soles for a go-to casual option; modelled elegantly by @jgransater with his classic green sock and navy trouser combination. Of course, for those who prefer their loafers unlined, or are looking for something to wear in warm weather, we also make the Harvard – Boston's unlined companion – in dark brown suede on rubber City Soles too. The Harvard is also available in unlined dark brown Shell Cordovan for a modern take on a classic 'Ivy' style, and we make the Boston in Burgundy and Black Cavalry Calf too.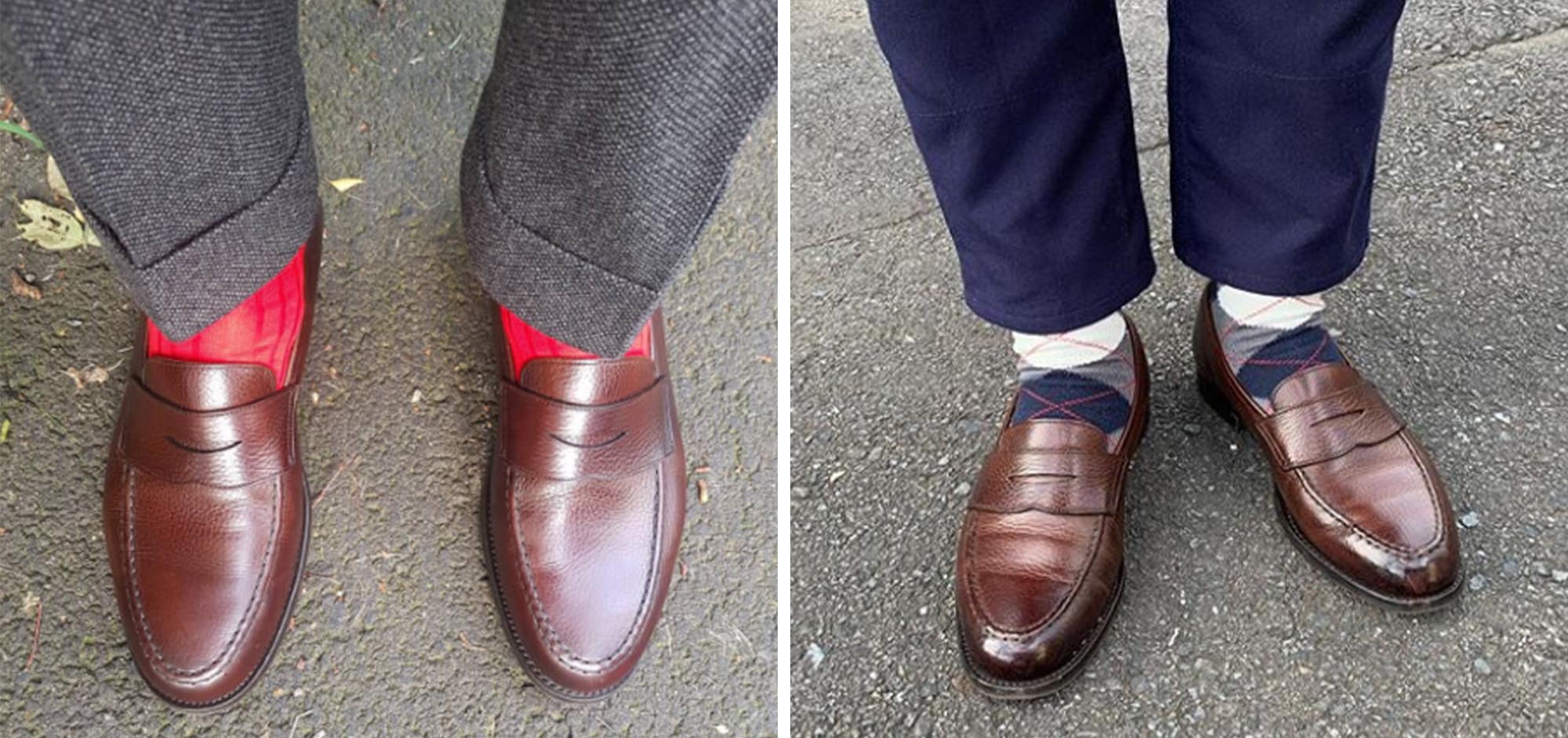 Cavalry calf is a smart alternative to Cordovan and behaves in a similar way; softening and buffing up beautifully over time. @take.it.easy.7's photograph proves the point; showcasing a pair of wonderfully worn-in burgundy Bostons, dressed with tonal socks and grey flannels with generous turn-ups. Finished with a deconstructed navy blazer and Oxford button-down shirt on top, this is as sharp a look as can be; appropriate everywhere from the office to a lazy Sunday spent strolling through the neighbourhood.
@jerome.e.stansfield, showcasing the Boston in Dark Brown Calf, a model available in our Main Collection. His outfit is a timely reminder that a loafer like this works just as easily without socks as it does with dark socks and formal trousers. Few shoes are handier to have in your collection than our beloved Boston, and few loafers are as synonymous with easy Ivy League style.