Our 'City' rubber sole was first introduced into the collection in Autumn Winter 2016 and has since gone on to be a great success story. Offering the perfect smart-casual sole choice our 'City' sole collection has grown from strength to strength over the last 5 years with over 40 styles now sporting the sole.
Designed by Crockett & Jones and made by The Harborough Rubber Co, the 'City' sole is 100% made in England and is exclusive to C&J. When producing the sole, the brief was simple - to offer the formality of a leather sole with sharp edge trimming and reduced waist with the comfort, practicality and longevity of a rubber sole.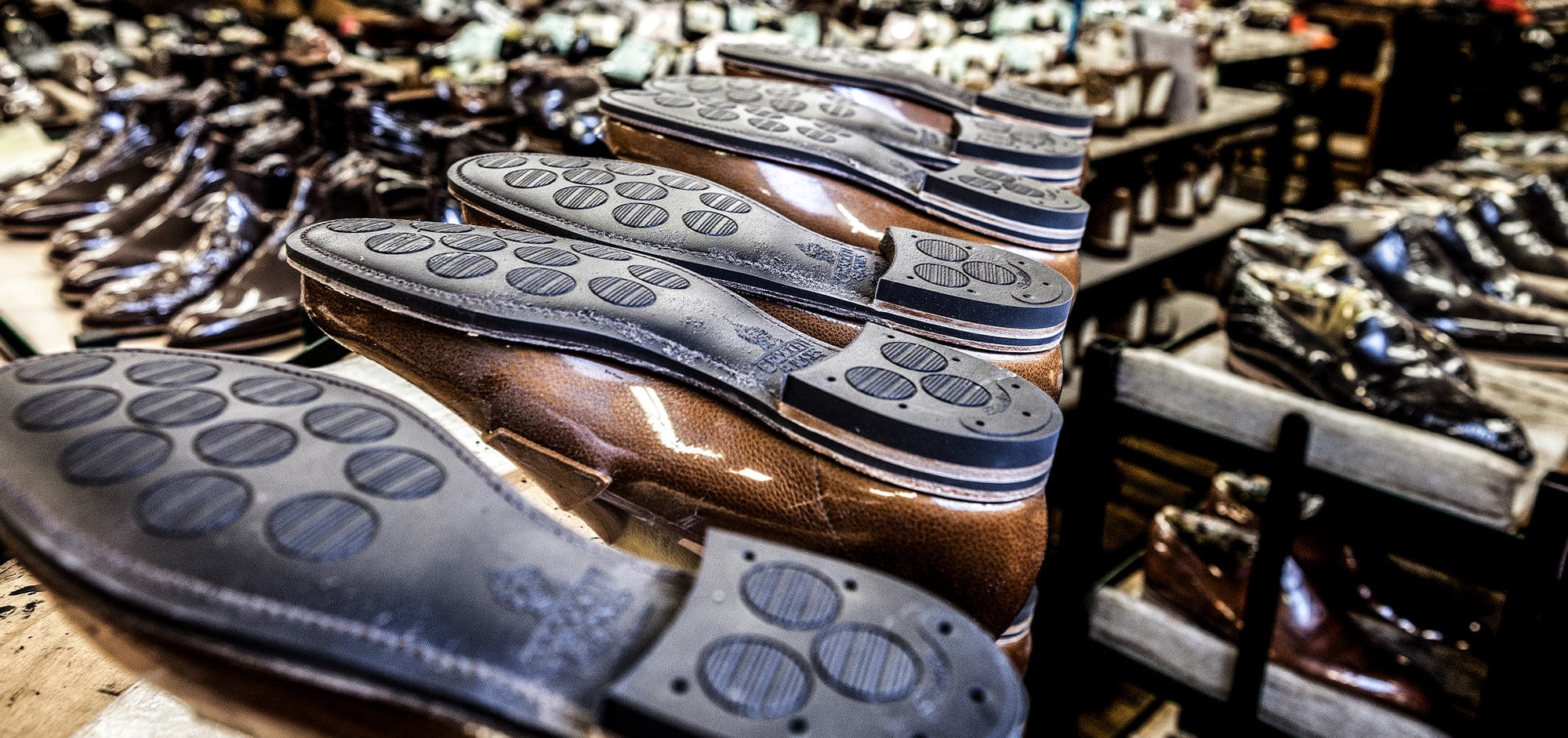 Today, we offer three colourways in our 'City' sole – Black, Dark Brown and Chocolate, each one perfectly paired up with a style to produce formal practicality or casual comfort. Once cemented to its chosen style the 'City' sole follows a similar process around our Making and Finishing rooms as any Goodyear welted style would. This includes sole stitching and edge trimming to the highest standard, before they are boxed and ready to wear by you, our loyal customers.