Our next chosen 'Lasting Variations' last is 348, which needs no introduction to our congregation of James Bond enthusiasts. Although an obvious claim to fame for last 348, it also stands its ground from housing the largest collection of Crockett & Jones styles, becoming an icon in itself.
Without doubt, Last 348 had a far more dramatic effect on sales than anyone predicted at the time of its creation. Dating back to 2004, last 348 became the most forward thinking last of a generation of shoemakers, setting Crockett & Jones apart from the rest. Not only did it offer our existing customers a last to sharpen up their wardrobe, it also attracted many new customers. For the first time, the Italitan's were not the only manufacturers to showcase a chiselled, square toe last with stunning sweeping lines... (OK, we obsess more than most!)
Notable styles include, Alex our whole cut Oxford and Westbourne, firm customer favourites becoming two of the great Crockett & Jones classics. Along with our Tetbury a plain fronted chukka boot and Lowndes our double buckle monk shoe. 348 has created some big hitters!
Last 348
Date of Origin: November 2004
348 is a versatile and great fitting Main Collection last. Arguably the most important last that Crockett & Jones has developed in recent times, although there are a few chipping away at its heels. In 2012, last 348 cemented itself into Crockett & Jones's legacy as the choice last for James Bond's SKYFALL followed by SPECTRE three years later... and maybe another, No Time To...expand on that.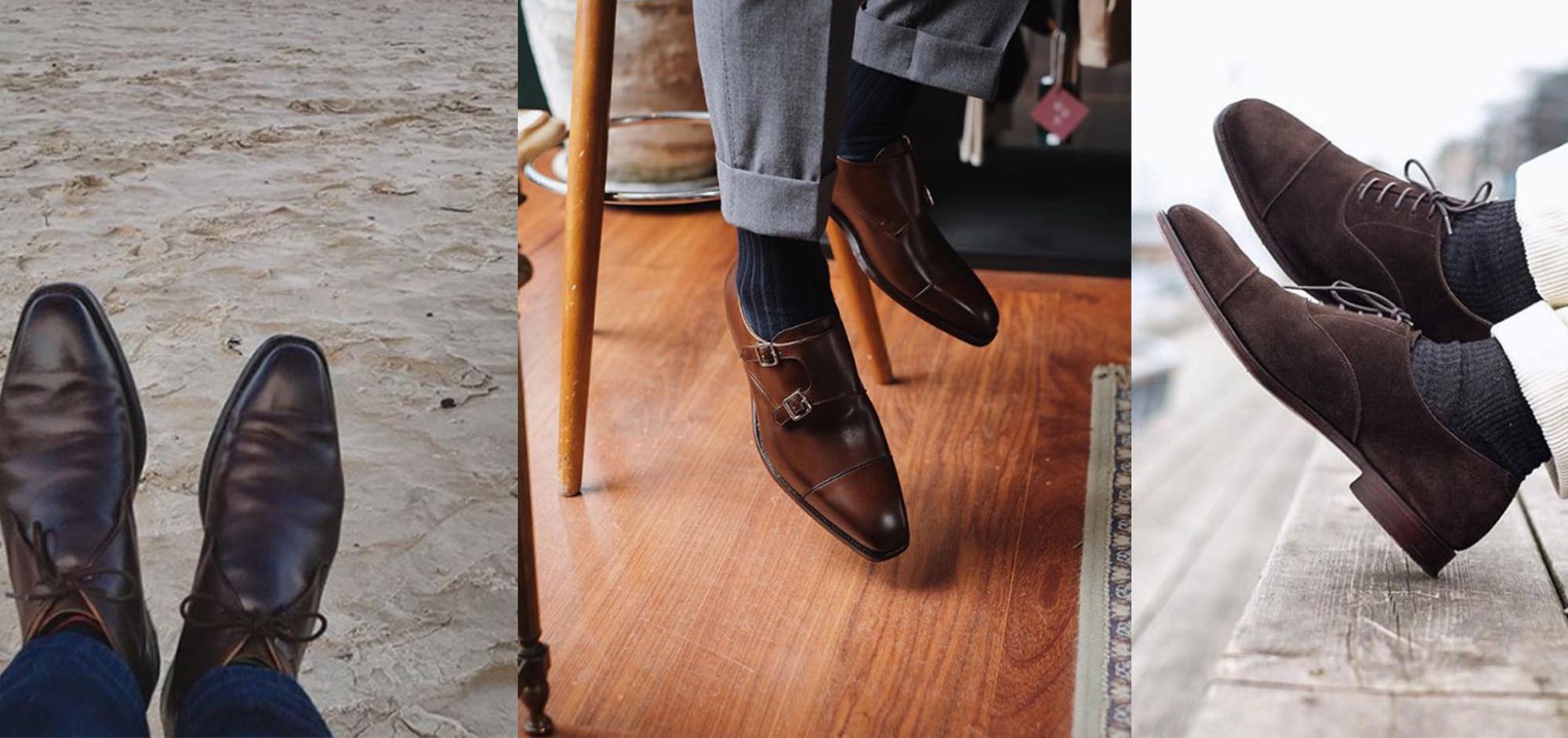 Fitting advice from retail… Last 348 fits similarly to 337. The wearer may have at least an inch of space at the front of the toe box, which will not affect the heel to ball fitting as it is more for aesthetics. To shorten the appearance, opt for a cap. For the full elongated look, stick to plain fronted.