Goodyear Welted construction get its strength, durability and repair qualities by stitching the upper leather, lining leather and welt (a specially prepared piece of leather) to the ribbing that has already been bonded to the insole. The welt is then stitched to the leather or rubber sole. It is this final stitch, holding the sole in place, which we can cut through enabling complete removal of the sole without causing damaging the upper.
The Goodyear Welted construction is expensive, time consuming and requires highly skilled craftsmanship. Invented hundreds of years ago, it is still considered one of the finest method of shoe construction today.
A brief history
All Crockett & Jones shoes are made by using the traditional Goodyear Welted construction synonymous with quality handmade English shoes. This technique, invented by the American Charles Goodyear Jr, has been mastered for over 100 years by the craftsmen and women at the factory in Northampton, England.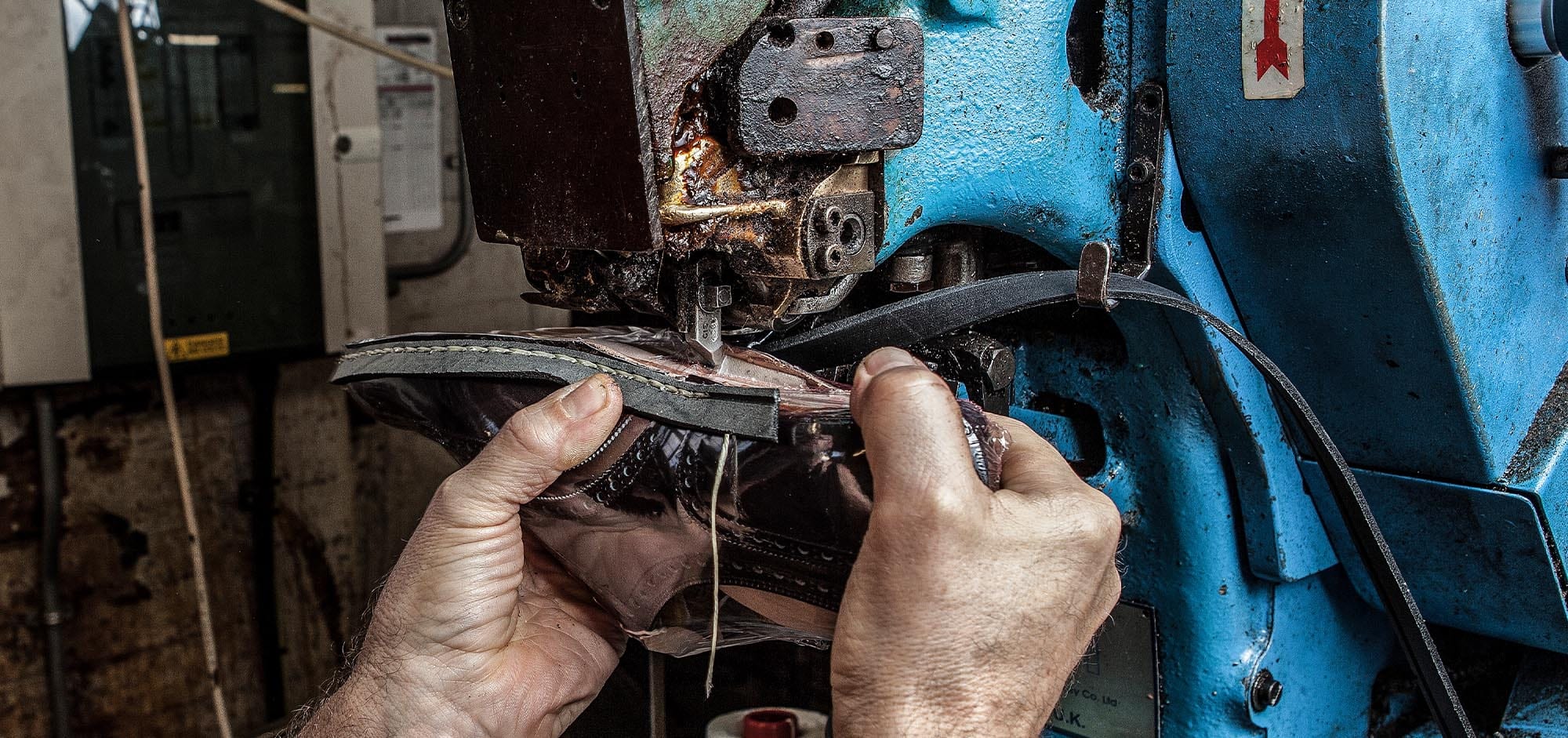 Charles Goodyear Jr. patented his Goodyear Welt sewing machine in 1871, a machine that could quickly stitch together the welt, upper, and soles, without the inefficient tedium of hand-sewing. The Goodyear Welted machine was introduced into Crockett & Jones at the turn of the 20th Century and at the time caused considerable upset to the factory operatives resulting in a factory walkout! Thankfully this was quickly resolved and the factory soon got to grips with its new Goodyear Welting machines.